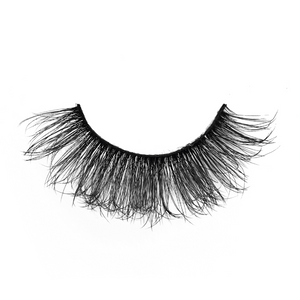 Free shipping for USD orders over $40
Uses: Up To 15 Wears
Material: Synthetic Mink

Effect: Full Body, Wispy

Volume: Natural
Shape: Round
Length: 10 mm
What it is:
Our Luxurious, 3D Mink false lashes enhance your natural lashes. Our lash band if lightweight, flexible, durable, and comfortable for day-long wear.
What Else You Need To Know:
With proper care, each lash can be reused up to 25 times. Never rinse or soak lashes in water or any type of solution. Re-attach to lash tray when not in use to preserve and protect lash and lash shape.