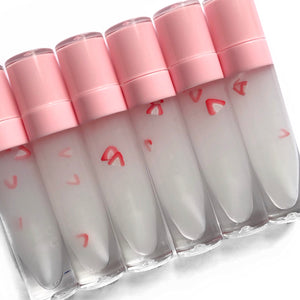 Free shipping for USD orders over $40
Our luxury lip Glosses in Acrylic Tubes.
Amount: 6.4 ML
Strawberry Effect: Infused with strawberry slices for visual effects.
Scent: Strawberry
Ingredients: Hydrogenated Polyisobutene (and) Ethylene/Propylene/Styrene Copolymer (and) Butylene/Ethylene/Styrene Copolymer, Coconut Oil, Strawberry scent, Vitamin E oil.
Caution: DO NOT SWALLOW.

KEEP OUT OF REACH OF CHILDREN.
AVOID EYE CONTACT.